Serving Communities in Northern California Since 1957
Since the formation of Potter Taylor by Sheldon Potter & James Taylor in 1957, Taylor Building Investors has embraced the core values of integrity and philanthropy to advance its enduring achievements.
Today, Taylor Building Investors is led by Timothy Taylor, who is proud to be carrying on a family business that has enjoyed a half-century of uninterrupted growth.
Our Story
Like the Taylors who came before them, each
successive generation is committed to passing on a legacy even more luminous
and promising than the one that was placed in their trust. Taylor Building
Investors together with its predecessor companies has been ranked as the third
oldest real estate investment and management company in Sacramento.
The firm is involved in the development and leasing of
shopping centers, office buildings, warehouses and industrial complexes.
The firm's attentive and responsive management philosophy is built on a foundation
of strong asset preservation and investment administration, ensuring that each
project is a quality addition to the community it serves.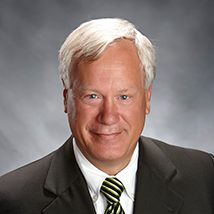 Timothy J. Taylor
Commercial Real Estate Developer
Timothy J. Taylor is President of Taylor Building Investors, a commercial property management, real estate development, and brokerage firm. He has been involved in retail real estate since 1978. Upon graduation from the University of California, Berkeley, Tim joined the Sacramento office of Grubb & Ellis as a retail sales and leasing specialist from 1981 through 1986. Tim returned to Potter-Taylor & Co. in 1986, and served as a Broker, Managing Partner, and President since 2005. In 2018 Tim moved to Arizona and started Taylor Building Investors, a Arizona Corporation. Over the years, Tim has provided site selection, due diligence, entitlement processing, investment analysis, project management, and construction management. Tim has successfully built 23 projects totaling 1,415,050 square feet. Tim oversaw all aspects of construction management (over $150 million worth of construction contracts), financial modeling (including conceptual estimate, design development estimate, and construction estimates), and financing for all projects. As President of Taylor Building Investors, Tim oversees Property Management, Brokerage, Acquisitions, and Development. Tim has been active in the Sacramento Region real estate since 1970. Tim has overseen the development and leasing of shopping centers, office buildings, warehouses, industrial complexes, self-storage, farming operations, and agricultural development for nearly 40 years. Tim has a bachelor's degree in Computer Science from the University of California, Berkeley, and a real estate broker's license from both the State of California and the State of Arizona